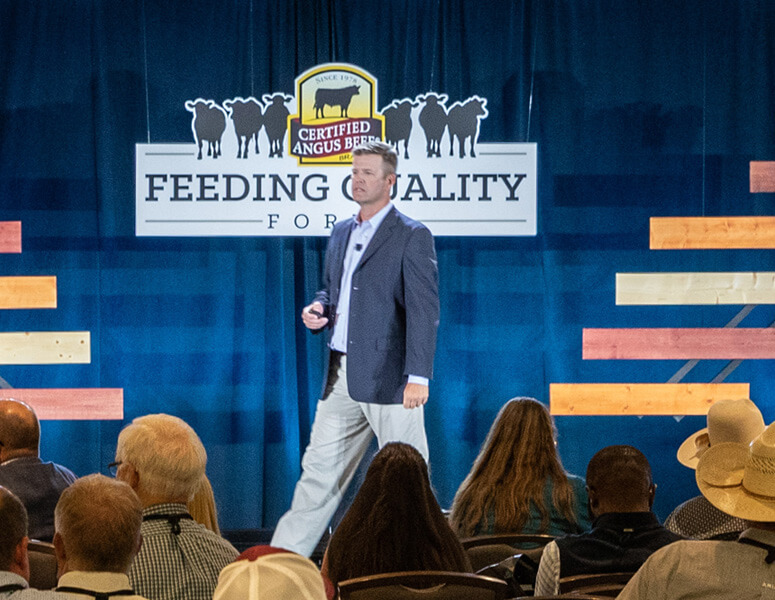 Register for
Feeding Quality Forum
Event Date: August 22-23, 2023
Early Registration: June 1 – June 30, ends at 11:59 p.m. EDT: $125
Registration: July 1 – August 4, ends at 11:59 p.m. EDT: $250
Student Registration: June 1 – August 4, ends at 11:59 p.m. EDT: $50
Don't Miss Out On Beef Blitz

Beef Blitz – Sysco Lincoln
When: August 22 (morning only)
Cost: $50
Limited to 60 people for this session.
Join us on a tour of Sysco Lincoln, a foodservice distributor licensed to sell the Certified Angus Beef ® brand. See behind the scenes at one of the key players in the supply chain to see how beef gets to restaurants and how they leverage premium brands with their customers. Plus, enjoy lunch on us before heading back for the afternoon sessions.