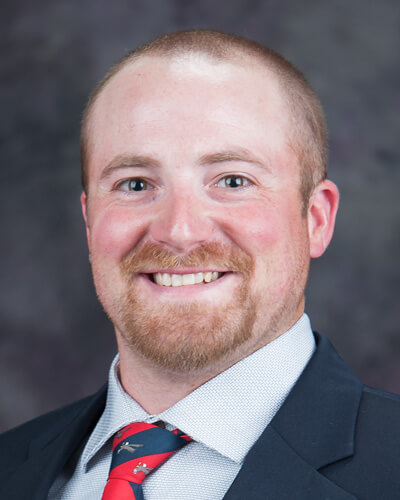 A.J. Tarpoff, D.V.M., M.S.
Kansas State University, Associate Professor & Beef Extension Veterinarian
Dr. A.J. Tarpoff serves the beef industry from every aspect of production from pasture to plate. He attended Kansas State University earning his B.S. from the Animal Sciences and Industry department, followed by his D.V.M. and M.S. degrees from the College of Veterinary Medicine. Following graduation in 2012, he practiced feedlot production medicine in Alberta, Canada. In 2016 he returned to the Department of Animal Sciences and Industry at Kansas State University and currently serves as an Associate Professor and the Beef Extension Veterinarian. He has a 70% extension, 20% research and 10% teaching appointment. He works closely with producers, practicing veterinarians and members of the industry to bring relevant extension education that improves cattle health and productivity of the beef industry.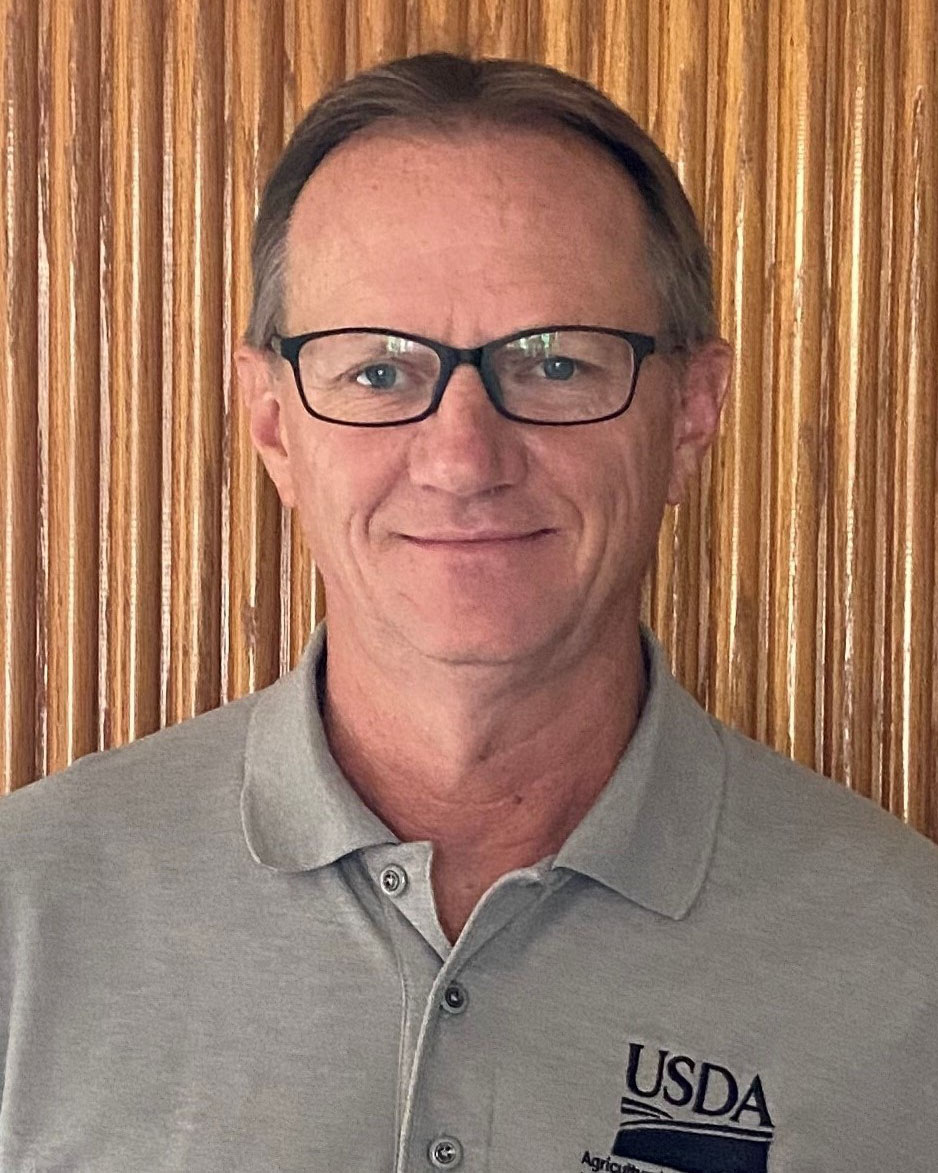 Bucky Gwartney
Agricultural Marketing Service, USDA International Marketing Specialist
Bucky Gwartney is USDA's International Marketing Specialist for the Agricultural Marketing Service. Bucky is responsible for the organization and administration of the red meat and livestock standards which address important value classification and signals across multiple agricultural sectors. He holds leadership roles with a number of national and international standards bodies. Bucky works closely with the Livestock & Poultry's Office of Administration on special projects related to innovation and adoption of technology for use in modernizing commodity grading activities. Bucky received his Ph.D. in Animal Science at the University of Nebraska and a B.S. in Agriculture from Oklahoma State University.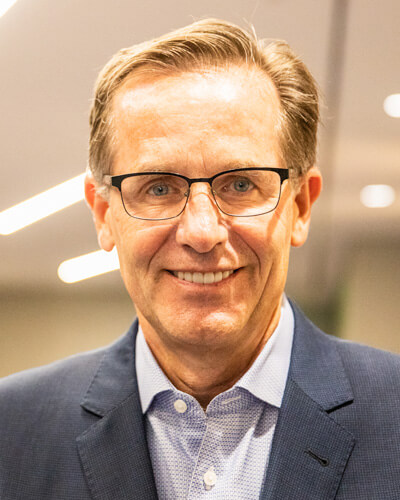 Dan Basse
AgResource Company, President
Dan Basse serves as president of AgResource Company, a domestic and international agricultural research firm located in Chicago. A commodity economist since 1979, Dan forecasts domestic and world agricultural price trends and provides information and research to farmers, elevators, soy and corn processors, wheat millers, food companies, trading companies, importers, exporters, and meatpackers. Raised on a dairy/grain farm in Waukesha, Wisconsin, Dan has a keen sense of production agriculture and graduated from the University of Wisconsin, Madison with a master's in agriculture economics. In 1988, Dan founded AgResource, a company to serve the market research needs of the world agricultural community, often holding global conferences in Canada, Switzerland, and Brazil.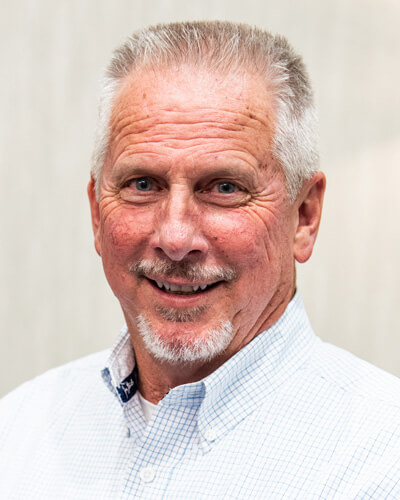 Glen Dolezal
Cargill Protein, Assistant Vice President of New Technology Applications
Cargill Protein, Assistant Vice President of New Technology Applications
Glen Dolezal, assistant vice president, new technology applications, at Cargill Protein, has worked in many facets of the packing sector. He started his career at Cargill in 1999 in research and development, but has added responsibilities during that nearly 24-year tenure to include sales and grading functions. He oversaw the implementation of the company's tenderness claim and the move to camera grading. Prior to working in the private sector, Glen spent 16 years in academia at Oklahoma State University. A Texas native, he holds degrees from Texas A&M and Oklahoma State University.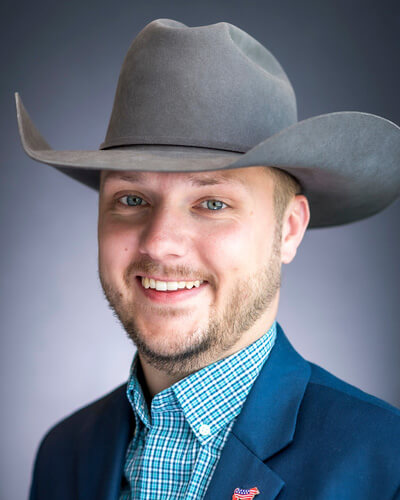 Jesse Fulton
University of Nebraska Panhandle Research & Extension Center, Extension Educator & Director of Nebraska Beef Quality Assurance
Jesse Fulton is originally from the Northeastern corner of the bluegrass state along the Ohio river in Lewis County, KY. After completing his bachelor's in animal science at Morehead State University, Jesse went on to pursue his master's in animal science with a focus in meat science at South Dakota State University. Upon completing his master's, Jesse served as the Director of Producer Education with the National Cattlemen's Beef Association for five years. During his time at NCBA, he managed the National Cattlemen's College program, the 2016 National Beef Quality Audit, and assisted with the National Beef Quality Assurance and National Stockmanship & Stewardship programs. Since November 2020, Jesse has been serving as a Nebraska Beef Systems Extension Educator and the Director of Nebraska Beef Quality Assurance with the University of Nebraska-Lincoln.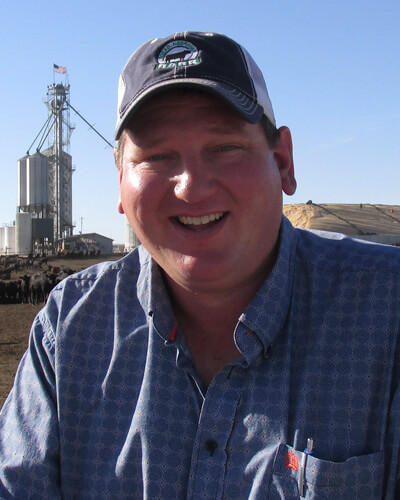 John Schroeder
Darr Feedlot, General Manager
As the feedlot manager for Darr Feedlot Inc., John Schroeder reports to the feedyard's Board of Directors and ownership and is charged with handling all operations and employees. He leads an experienced management team to carry out daily activities of cattle feeding, caring for health and maintenance of facilities. John also oversees the teams that lead accounting, banking, legal and regulation issues by planning, updating and executing Darr's SOP program. He leads the charge in commodity procurement and risk management. The manager needs to communicate with both retained and investment customers to bring them the best services.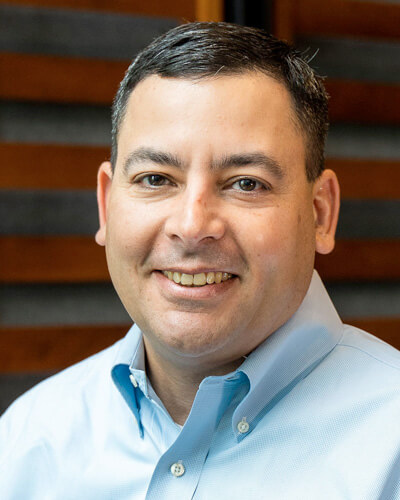 Justin Sexten, Ph.D.
Precision Animal Health group at Zoetis, Head of Industry and Network Partnerships
Justin Sexten uses industry experience to guide partnerships at the intersection of technology, software, and genetics. Justin joined Zoetis as part of Performance Livestock Analytics where he led the product development team to ensure practical, innovative solutions for producers. Justin previously served as director of supply development for Certified Angus Beef, where he led the education and research efforts with cattle ranchers, academia and allied industry. Prior to CAB, Justin served as the State Extension Beef Nutrition Specialist at the University of Missouri with a research focus on forage-use efficiency. Raised on a diversified livestock and row-crop farm near Washington Court House, Ohio, Sexten earned his animal science degree from the University of Kentucky and his master's and doctorate degrees in ruminant nutrition from the University of Illinois.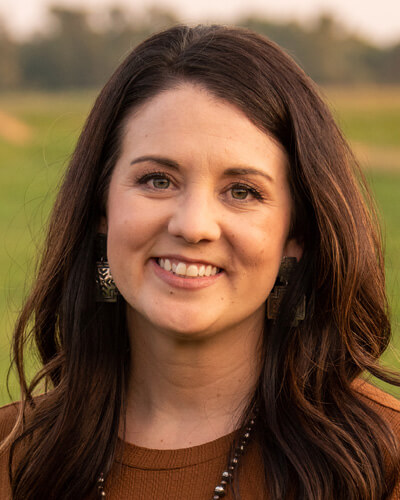 Kara Lee
Certified Angus Beef, Director of Producer Engagement
As the director of producer engagement for Certified Angus Beef, Kara Lee leads marketing and education initiatives for cattlemen to increase their brand acceptance rates to grow Certified Angus Beef ® brand supply. She teaches licensed distributors, chefs and retail partners about cattle care and what it takes to raise high-quality beef through on-farm and feedyard experiences. Kara works closely with seedstock producers initiating and auditing the Targeting the Brand™ logo use on registered Angus cattle and AngusLink™ feeder calf marketing resources.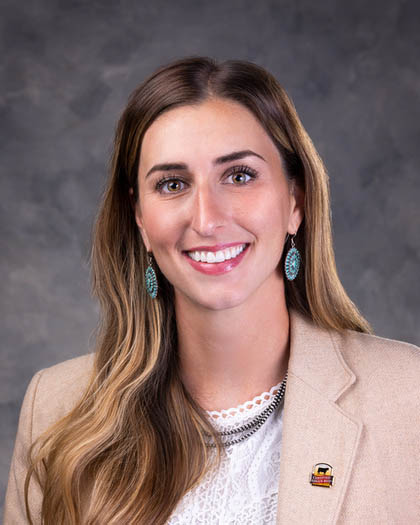 Kirsten Nickles, Ph.D.
Certified Angus Beef, Sustainability & Animal Care Scientist
As Certified Angus Beef's sustainability and animal care scientist, Kirsten leads the brand's sustainability initiatives and serves as a technical expert, encouraging the company and producer audiences to confront industry-wide challenges and find ways to positively affect the future of beef production. She assists in validating the supply chain's commitment to cattle care, measuring environmental impact, and sharing ranchers' dedication to better beef and planet with consumers. Kirsten's passion for agriculture began on her family's Ohio farm, where they raise cattle and grow row crops. She took that passion to Capital University for pre-vet studies, and then obtained her master's and doctorate degrees in animal sciences at The Ohio State University.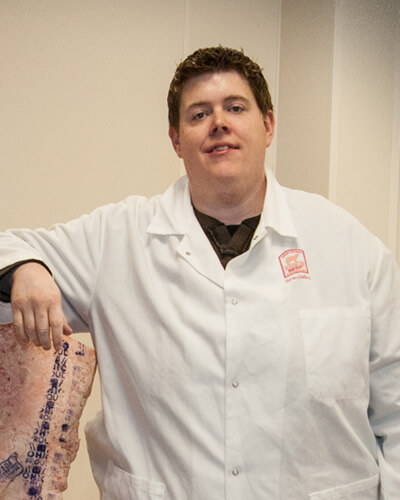 Lane Rosenberry
Sysco Lincoln, Premium Protein Specialist
Lane Rosenberry is a native of Lincoln, Nebraska. He spent his early career as a chef working in various restaurants and cuisine types. He spent six years as a corporate chef for Sysco Lincoln. Since 2017, Lane has worked as the Premium Protein Specialist for Sysco Central Plains Region. In this role, Lane assists in the sales of all protein, marketing and product training. He is passionate about the Nebraska beef industry and the production and promotion of the world's finest beef. His ability to connect with chefs and speak their language has been key in helping his customers succeed in selling high-quality beef.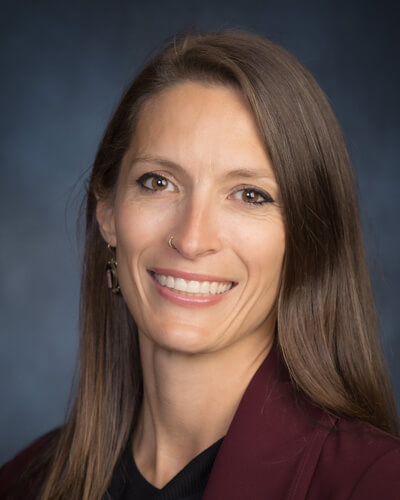 Lily Edwards-Callaway, Ph.D.
Colorado State University, Associate Professor
Dr. Lily Edwards-Callaway is currently an Associate Professor focusing on livestock behavior and welfare at Colorado State University in the Department of Animal Science. Originally from the Northeast, with a B.A. in French from Amherst College, Dr. Edwards-Callaway had her first exposure to the agriculture industry, on a small scale, during her time at the University of Rhode Island where she received a Master's in Animal Science. After finishing her studies, Dr. Edwards-Callaway moved to Colorado, receiving her Ph.D. in Livestock Behavior under the advisement of Dr. Temple Grandin at Colorado State University. Since completion of her graduate work, Dr. Edwards-Callaway has held various roles in academia (Assistant Professor, Kansas State University), the packing industry (Director of Animal Welfare, JBS) and cattle production (VP of Operations, Crystal River Meats) primarily focusing on improving animal welfare in the various management systems with a specific focus on end of life decision-making. She is involved in industry groups and associations to promote and progress the beef and dairy industries.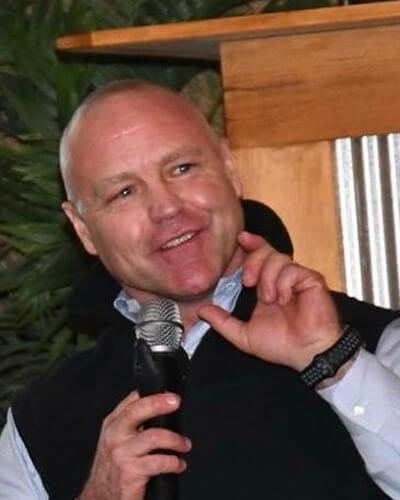 Nevil Speer
Turkey Track Consulting, Industry Consultant
Nevil Speer works as an industry consultant based in Bowling Green, Kentucky. He has experience in both academia and private industry and has worked within the livestock and food industry across multiple fronts. His career includes working with several start-ups along with various service and consultation projects spanning a wide variety of topics. In addition, he has authored several influential industry white papers and currently serves as a regular contributor to Drovers.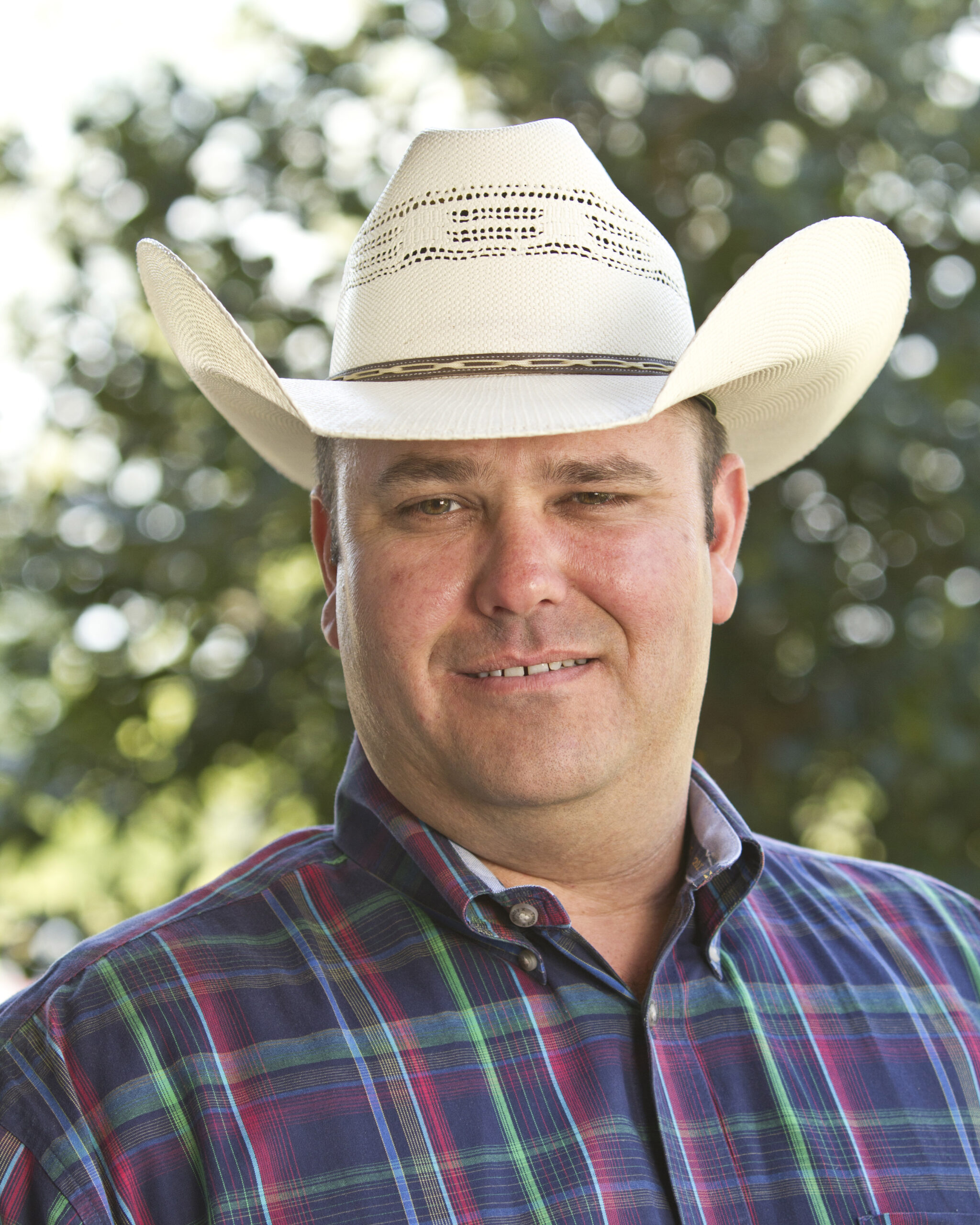 Robert Wells
Noble Research Institute, Livestock Consultant
Robert Wells, Ph.D., PAS joined the Noble Research Institute as a livestock consultant in 2005. His areas of emphasis are forage-based beef cattle production and cow/calf nutrition, herd health programs, herd genetics and value-added calf marketing programs. To this end, he also is the Executive Director for the Integrity Beef Alliance. Under his leadership, the Alliance grew to 3 programs; a traditional value-added calf program, replacement heifer program, and the new Legacy program which has received USRSB program recognition and was awarded a $30 million Climate Smart Commodity grant in collaboration with American Farmland Trust, AgriWebb, Indigo Ag and Earth Optics. The Legacy program creates market opportunities for cattle raised using climate smart production practices with regenerative ranching principles. Robert grew up on a South Texas diversified crop and livestock farm and attained his B.S. from Stephen F. Austin State University, M.S. from Texas Tech University in ruminant nutrition, and Ph.D. from the University of Illinois in beef cattle management. Wells lives on a diversified livestock operation in southern Oklahoma with his wife and two daughters.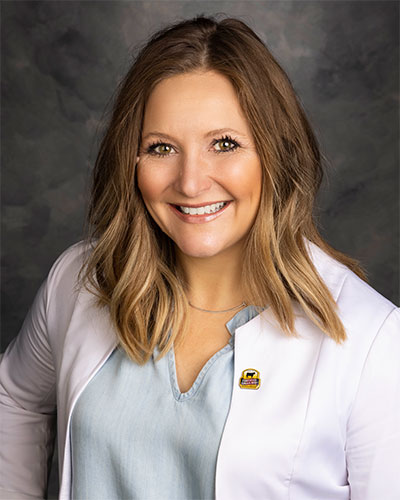 Sara Scott
Certified Angus Beef, Vice President of Foodservice
As the vice president of foodservice for Certified Angus Beef, Sara Scott oversees domestic foodservice distribution, including chain development, and develops key strategies for industry growth. She enjoys working with partners, and the brand's team, to maintain relationships across multiple channels of distribution and to deliver customized merchandising, marketing and educational solutions designed to achieve distributors' goals and advance their presence in the marketplace. Sara's passion for developing customer-driven business and marketing plans began as a marketing manager for the brand in 2007, and then as the executive account manager from Wisconsin to Texas. Prior to joining the company, she earned a bachelor's degree from Oklahoma State University with a dual major in agribusiness and marketing. Sara grew up in northern California on her family's commercial cow/calf and stocker operation.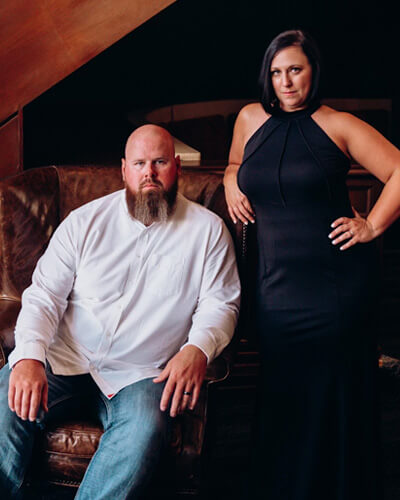 T.J. and Tifini Olson
Round the Bend Steakhouse, Owners
T.J. Olson is a dad, husband, firefighter, follower of Jesus, beef lover, whiskey drinker and cigar aficionado. When he was 11 years old his dad bought a hole-in-the-wall dive bar and until he was 18, T.J. worked in the restaurant doing every job his parents would let him. He was a dishwasher, salad runner, host, cook, bartender and server – if there was a job to be done, he did it. He met Tifini in the eighth grade. Today she is a is a mom, wife, Jesus fanatic, model, decorator and self-proclaimed sommelier. She's the "whoa" to her husband T.J.'s "go." While they've had many bumps in their story (as most young relationships do), they are perfect partners in the restaurant business. For 20 years, they have endured sleepless nights, one kid, thousands of pounds of beef and built one of the best steakhouses in the country.